Like many companies, we like to think we're comprised of great people—those with big hearts and visionary minds. This is important to us because MatchCraft believes in giving back to the community.
For example, we volunteer regularly as a team, and we recently partnered with Fulfillment Fund to host a tech internship program. But it's stories like these that reassure us—yes, we are in fact made of good people!
Two of our team members recently donated their own time and resources to volunteering abroad to help those wrought by disadvantage. Read on to learn about what they did—and why they did it.
Vietnam Typhoon Recovery
Hue Nguyen has always had an urge to give back—she's a regular donator with Kiva.org—but she experienced the act personally when she went to Vietnam last year. What started out as a vacation with her sister and brother and law turned into a full-blown typhoon relief effort.

Damage left by Typhoon Damrey
On November 4, 2017, Hue's ancestral city was slammed by Typhoon Damrey. 106 people were killed, and infrastructure damage could be found in every corner of the city. Families all over the region were left homeless, vulnerable and lacking basic needs.
Further complicating things: because this event was classified as a natural disaster, the government refused to provide any assistance whatsoever. The community was left to fend for themselves.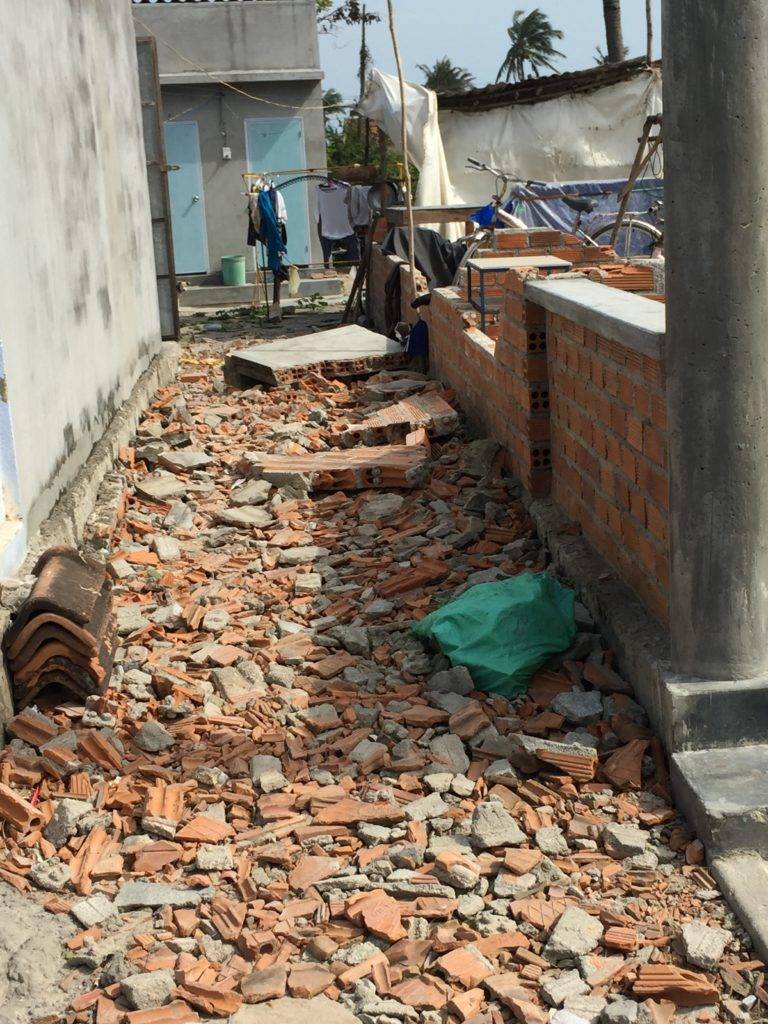 Housing damages left by Typhoon Damrey
A local in distress from Typhoon Damages
Hue and her family immediately went into action. They created a GoFundMe account, with the goal of raising at least $1,000 to give to those in need, and to purchase basic necessities such as food and clean water.
Donations came in from all over the world, from Europe to the U.S. They wound up exceeding their original goal, raising more than $2,500—quite a sum when the average monthly income is $150 a month.
The GoFundMe money was enough to help approximately 75 families through the crisis. Funds were used to fix roofs, perform general repairs and buy food. Every dollar was distributed, with Hue and family paying for their own travel and living expenses throughout that time.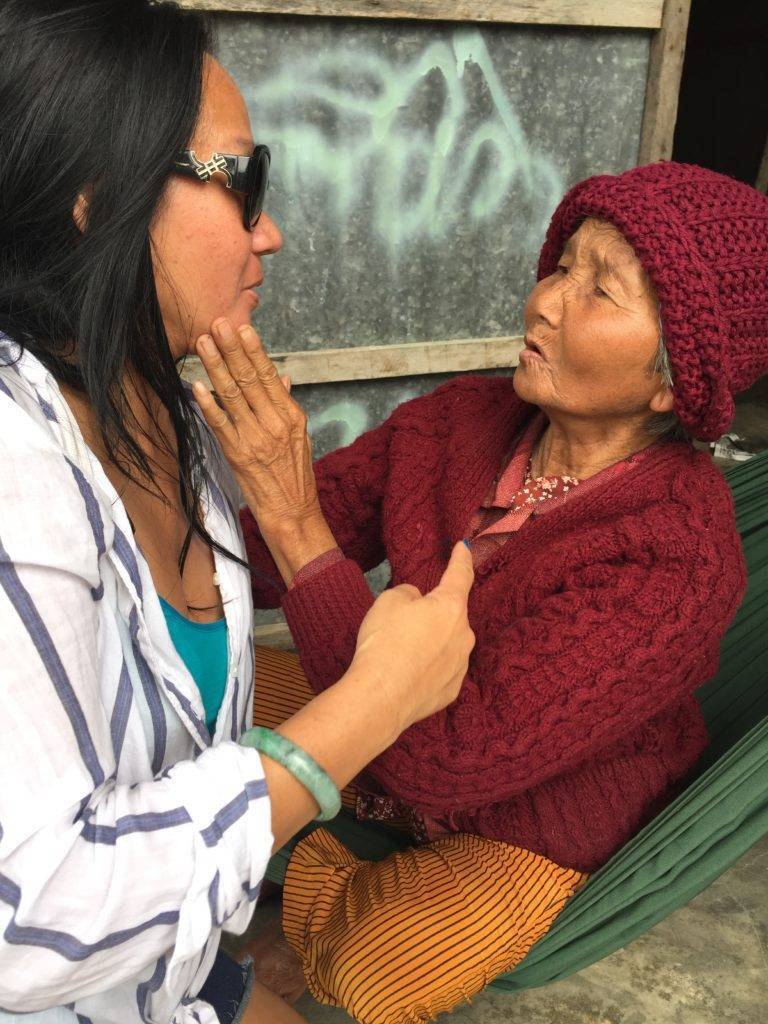 Elderly woman thanking Hue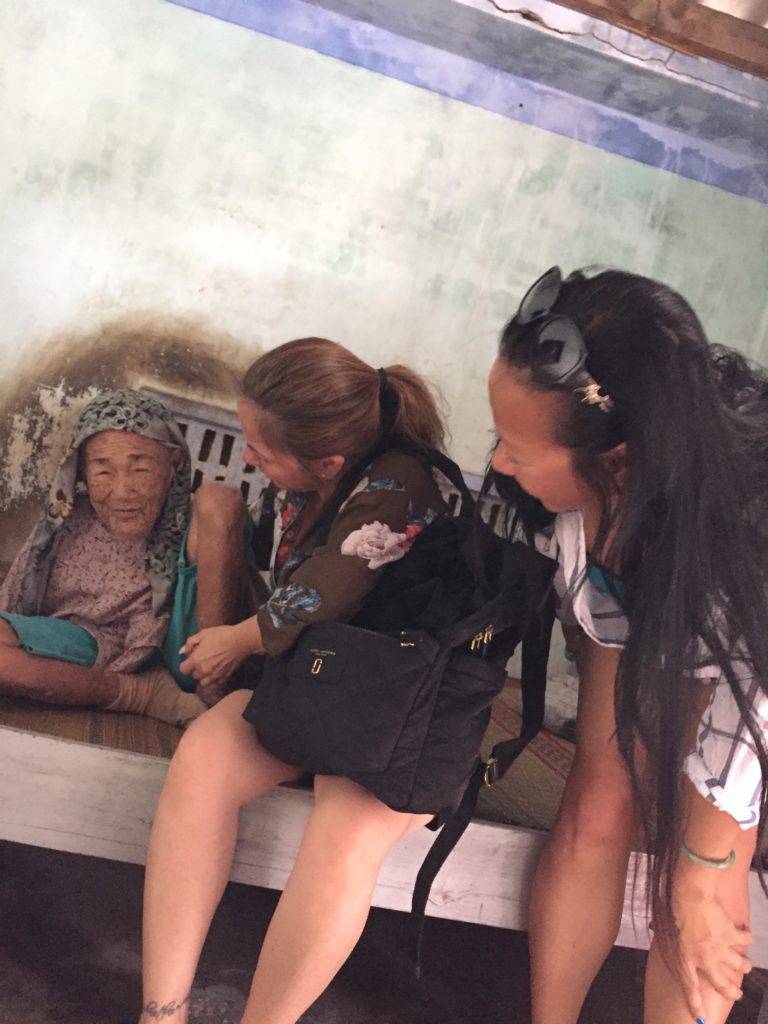 A bedridden elderly woman thanking Hue and friend for their help
Additionally, Hue and her family coordinated a separate drive for the Lunar New Year, the most important celebration in Vietnam, by gathering and distributing rice, salt, sugar and lunar cakes to 40 households.
Brazil Crime Prevention
Another team member, Lari de Oliveira Seixas, hails from Brazil. Unfortunately, many areas of Brazil are filled with violence, resulting in high crime rates. These pockets of violence leave students and youth vulnerable. But there's one organization in Brazil that is seeking to change this, Black Dance, a non-profit organization that launched in 2015.
The goal: prevent youth (approximately 12-21 years old) from becoming involved in drugs and crime.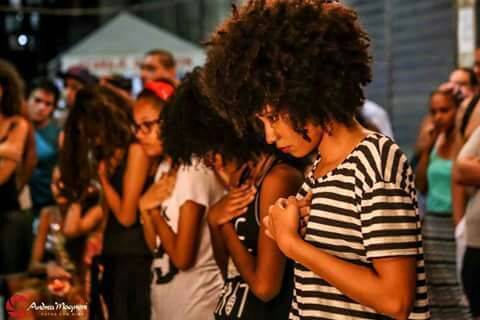 What began as a small dance group has evolved into a community movement. Black Dance uses dance and theater as mediums to address social issues such as race, women empowerment and social violence. They present their work at least once per week.
When Lari visited Brazil for Christmas 2017, she became involved with the Black Dance organization. She donated her time, her money and helped to organize the delivery process of donated goods to those in need.
Do what you can.
The experiences of Hue and Lari had a profound impact on their views of the world; these experiences have only motivated them to do more. For them, the emotion was heightened by doing good in their home communities and being on the ground to facilitate help.
We're honored to have them on the MatchCraft team. Ladies, thank you for all the good that you do!