MatchCraft is dedicated to serving our local communities. Not only is this a core company value – one we take very seriously – but it is also a great way to pull teams together, enhance communication among employees and, well, just have a great time.
#HashTagLunchBag
In August, we were fortunate to have the opportunity to partner for the second time with #HashTagLunchBag. HashTagLunchBag is a humanity service organization that works with teams and companies of all sizes to make a positive impact in their local communities.
Together, we created 227 bagged lunches to help serve our local homeless community. The lunches were delivered to The People Concern in Santa Monica, a local homeless shelter.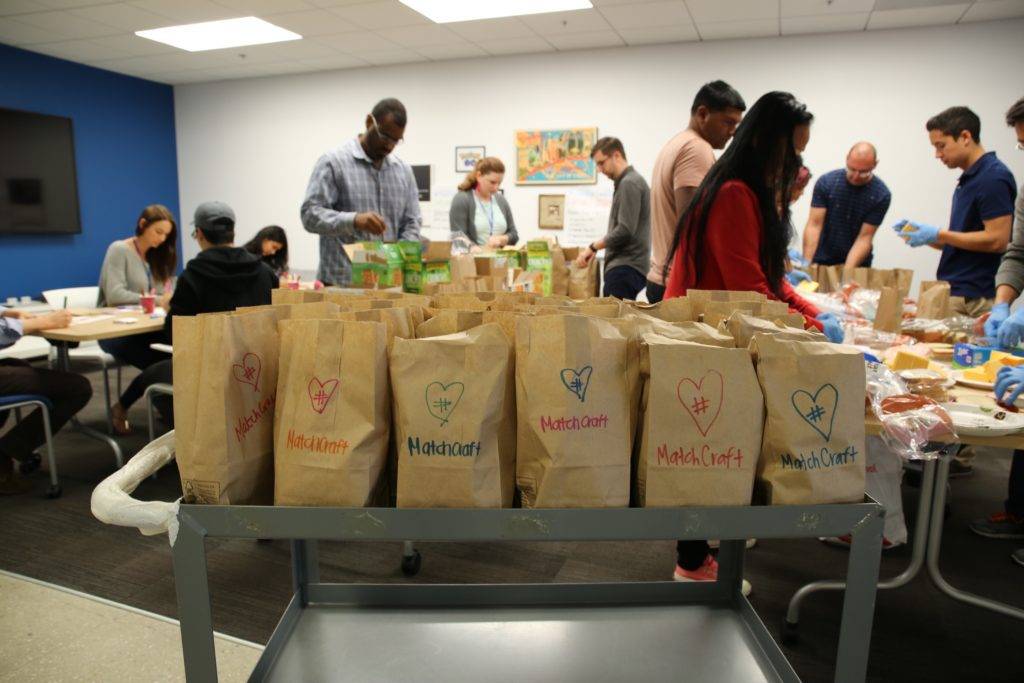 Slowing down our days and taking the time to be present to help others is a core value of MatchCraft.
Through the simple act of handmaking bagged lunches, our team came together, laughed, told stories and had an all-around great time. Each lunch included motivational notes or positive thoughts.
These notes are meant to remind those who receive the lunches that we recognize them and that we know they are on a journey – that they are not forgotten.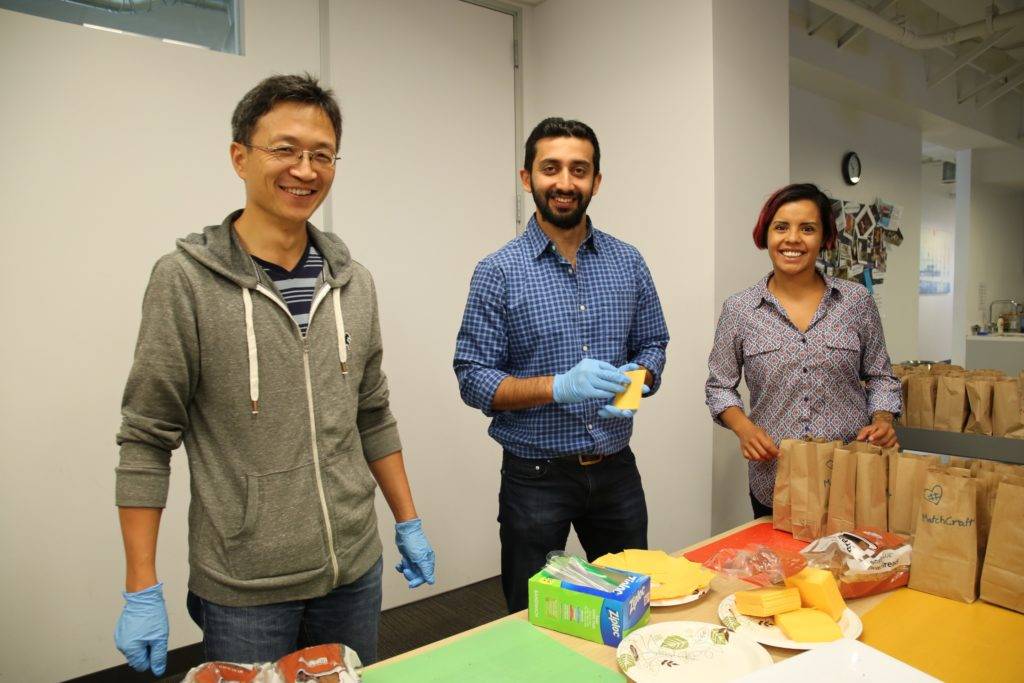 HashTagLunchBag has events across the country. If you have the time and are encouraged to do something to make an immediate impact in your neighborhood, we encourage you to check them out!
North Carolina Food Bank
When Hurricane Florence hit, thousands of people across the eastern shore were left without power, with flooded homes and yards. Our team knew they couldn't just wait for things to settle down; instead, they took action.
Our entire team based in North Carolina volunteered to fight hunger by working at the Food Bank of Central and Eastern North Carolina. A total of 6,000 pounds of food got packaged with their help, which can go to feed more than 5,000 people in need.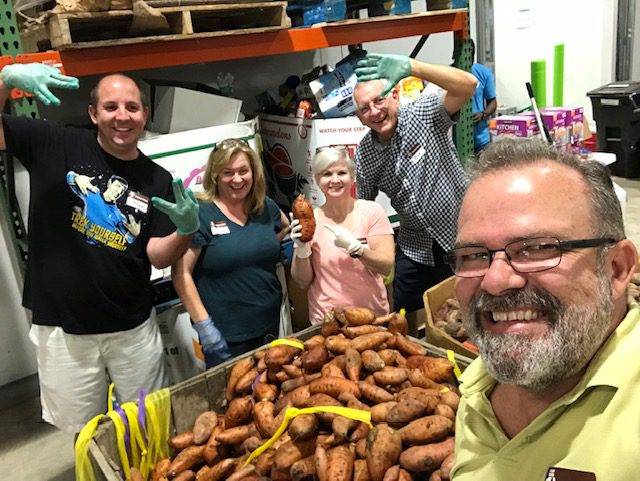 To say we had a fantastic time with both volunteer efforts is an understatement. These were such fun, moving experiences! Scroll down to see photos of what it looks like when #MatchCraftGivesBack.