Our latest roundup of all the Google updates you need to know about.
Images are being tested in Search Ads. 
Here's something to keep an eye on: You may see images appear in mobile search results, like this one spotted last week.
It's still too early to tell how large of a test this is, or if this will be a part of a larger rollout come 2018.
You may be able to upload a video to Google My Business
You may experience some surprise functionality in your Google My Business. Some business owners are finding they can upload videos to their local listings, an option available within the dashboard.
If you have it, you'll see it in the "photos" section, in a new "videos" tab. If you don't see it in yours, Google is probably still testing this new feature.
Google Express being promoted in mobile search results
A new treatment has been recently spotted for Google Express.
One, the program has been highlighted at the top of the results, and there's also been a new look seen for the ads that already exist in the shopping carousel. The promotion at the top of search results has been dubbed "Get it With Google Express." It dangles some enticing carrots for potential byers, including free delivery and ease of checkout.
All in all, this puts Google Express in a much more prominent spot on the page, though it appears the test is pretty limited so far, and has only been spotted within the U.S.
Changes to Google Ad Grants effective in 2018
Heads up, nonprofits: Google is updating the Ad Grants (the AdWords grant program for nonprofits) policy to require that accounts maintain a minimum five percent click-through rate (CTR).

Even though this is an increase from past CTR requirement for nonprofits, Google attempted to ease some worries, stating that this is lower than the current program average. Plus, other new updates to Ad Grants will allow most accounts to maintain the new CTR requirement.
Other updates include the requirement for campaigns to have two ad groups with at least two ads running each, and keywords must now have quality scores of two or higher, among other policy changes.
These updates are effective January 1, 2018.
Google increases length of Snippets in organic search results
That's right, Google has increased the length of snippets that appear in organic search results. Search result snippets are now, on average, upwards of 200 characters each, allowing them to be more descriptive and useful to the audience.
Google's goal: to help people better understand the relevance of the pages they see in their search results.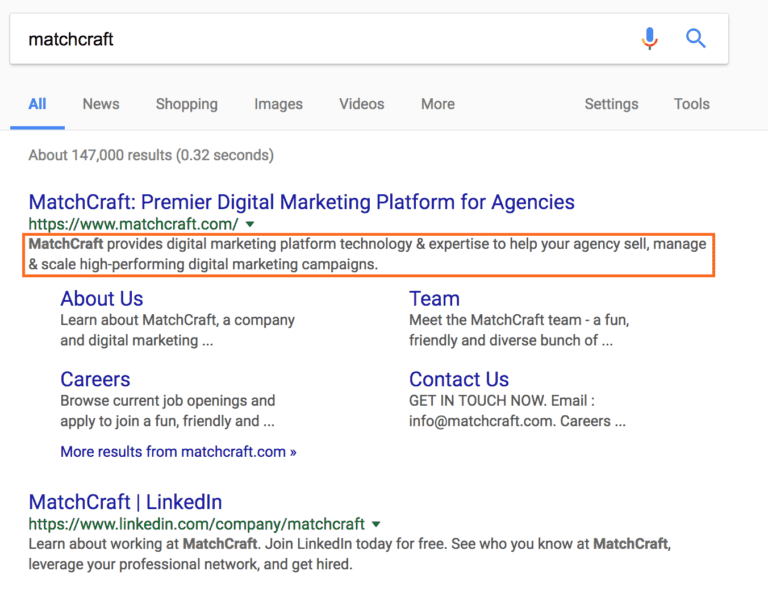 So, what does this mean for existing description tag? Well, first, don't worry. Google said soon after the initial announcement that, despite the possibility for 320-word snippets appearing in organic search results, "the fundamentals of writing a description tag" won't change a bit.
If you feel that your description tag still rings true, there is no need to rewrite it for the sake of length.
Product ratings on Shopping Ads are now available worldwide
As of December 5th, you can view product ratings on all Google Shopping markets around the globe. Sellers can now upload product ratings straight to their Merchant Center account to display the five-star rating system on each of their products.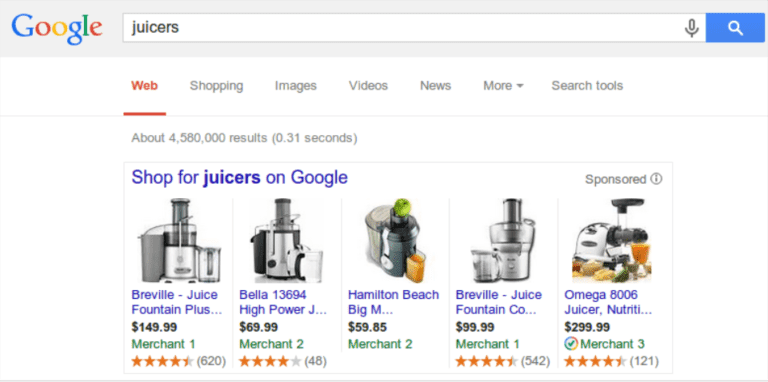 Google Customer Reviews also allows sellers to collect reviews of their products once shoppers complete their purchases.
This will contribute to the seller rating, and as sellers acquire more product reviews, they may become eligible to display product ratings, as well.
Holiday shopping continues even after December 25
Think Black Friday is the most popular time to online shop? Think again.
Google revealed that the search engine sees 34% more shopping searches on Christmas than on Black Friday, and the popularity of online shopping remains steady even on the days between December 25th and New Year's.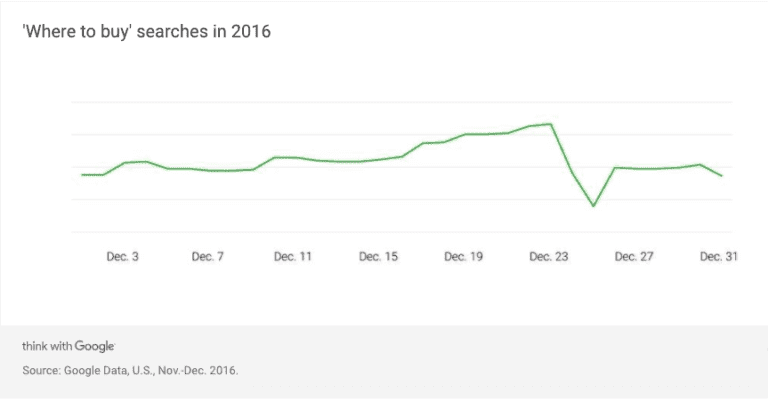 The Saturday after the holidays is typically the busiest shopping day of the year, and Google predicts 2017 will be no different than years past.
We'll continue to see "where to buy" searches through the end of this month. It's time to highlight those products to draw in last-minute holiday shoppers!