Our latest roundup of all the Google updates you should know about.
Google introduces Reach Planner to AdWords
If you've been struggling to figure out how to best plan your YouTube content to reach the biggest audience, then Reach Planner is the answer you've been waiting for.
This new tool, introduced to AdWords this month, allows advertisers to forecast their reach and frequency on YouTube and other Google video partners. Best of all? It provides even more insight into which ad formats are the best for each audience.
Captions on Google images
Many people use Google Images from the get-go to easily scan and locate the information they need, versus scrolling through traditional search results.
Google has recently announced upgrades to Images, to help round out the context for every image, making search results more useful. The latest upgrade includes adding captions to image results, so you can see the title of the page where every image is sourced.
Not only can you see more details about each image, but you can also instantly understand whether it's credible.
The deal with featured snippets
That descriptive box at the top of Google's search result is referred to as a featured snippet. In this instance, a webpage's description is plopped right at the top of your search results page.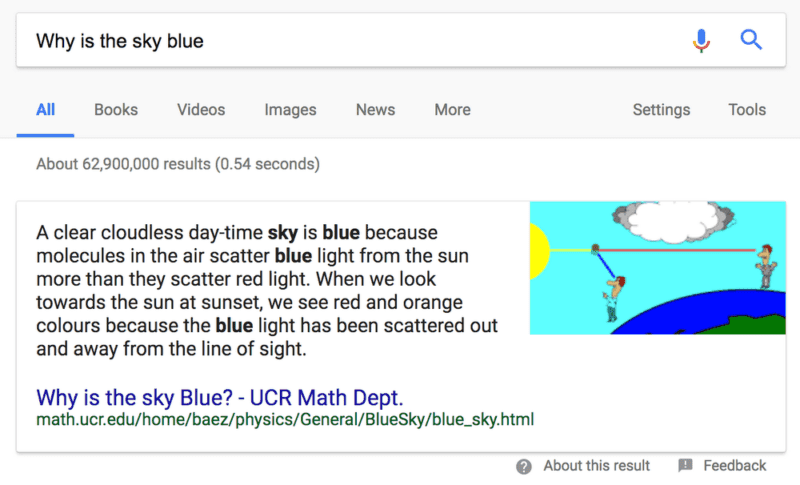 The idea is to hand over information to seekers, making it easier than ever for them to discover what they may be looking for. (In other words, it makes for a smoother search experience). Learn more about featured snippets and how and why Google uses them in their simple overview here.
Changes to AdWords policies to comply with GDPR
Heads up: as of May, Google will comply with Europe's new General Data Protection Regulation, which places new obligations on organizations offering goods and services online.
Next May, Europe's new General Data Protection Regulation (GDPR) comes into force, replacing the 1995 EU Data Protection Directive. It ushers in a new era, unifying data protection rules across Europe, strengthening the rights of EU citizens and placing new obligations on all organisations that offer goods and services online.
To comply with GDPR, Google AdWords has updated their E.U. consent policy to require for European publishers to take extra consent from their online users. You can take a look here.
Introducing Shopping Actions
Online shoppers rejoice: Google has yet again improved internet consumer experience. With the new Shopping Actions program, users have access to a "universal cart" that they can add to using both Google Assistant and Search.
Users can share shopping lists and instantly check out after adding items from multiple websites into one Google Express shopping cart. Say goodbye to fussy online shopping and hello to instant gratification.
Chrome tests themed search suggestions
Chrome users, check this out: Google is testing a new feature for showing themed Chrome search results based on users' past browser history.
Sounds a little Big Brother-esque for the user, but this could be totally beneficial for organizations and website owners. Google stated that these personalized search suggestions allow the user to be even more engaged with the topics they have already shown interest in.
But don't worry — if you don't like this feature, you can disable it completely.
Mobile-first indexing added to more websites
Google has started adding mobile-first indexing to more websites. In a nutshell, this means that more websites fit Google's standards as higher-ranking search listings.
Since more and more Google users are searching on mobile devices, the search engine wants to add more rankings to mobile sites that follow the "best practices" for mobile-first indexing. Web owners will be notified when their sites are included in the process.
Innovations to Mobile Gaming with New Video Ads on Google Play
Google announced last month that they will be rolling out more clickable video ads to Google Play. If you're a gamer, you may not be too keen on this, but the company has good reason — they have delivered over 10 billion app downloads because of ads. So why not keep it up?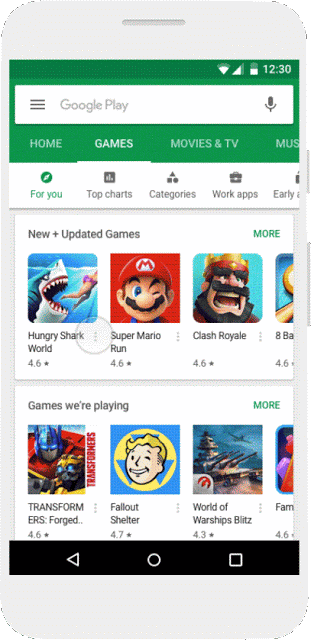 For advertisers, these in-game ads could be a total game changer, as you can target your game's specific audience by tailoring your ads to play on similar games. Advertisers can also offer ad watching or clicking as rewards during mobile gameplay.