In July & August, our friends at BigFive Digital conducted their "Legacy of Lockdowns" survey which spanned all four of BigFive's operative regions – West Africa, East/Central Africa, South & Sub-Saharan Africa & Middle East/North Africa. The goal was to identify the impact of the COVID-19 pandemic on small businesses in those regions and the resulting changes in attitudes & behaviors.
Below are a few key statistics from the survey.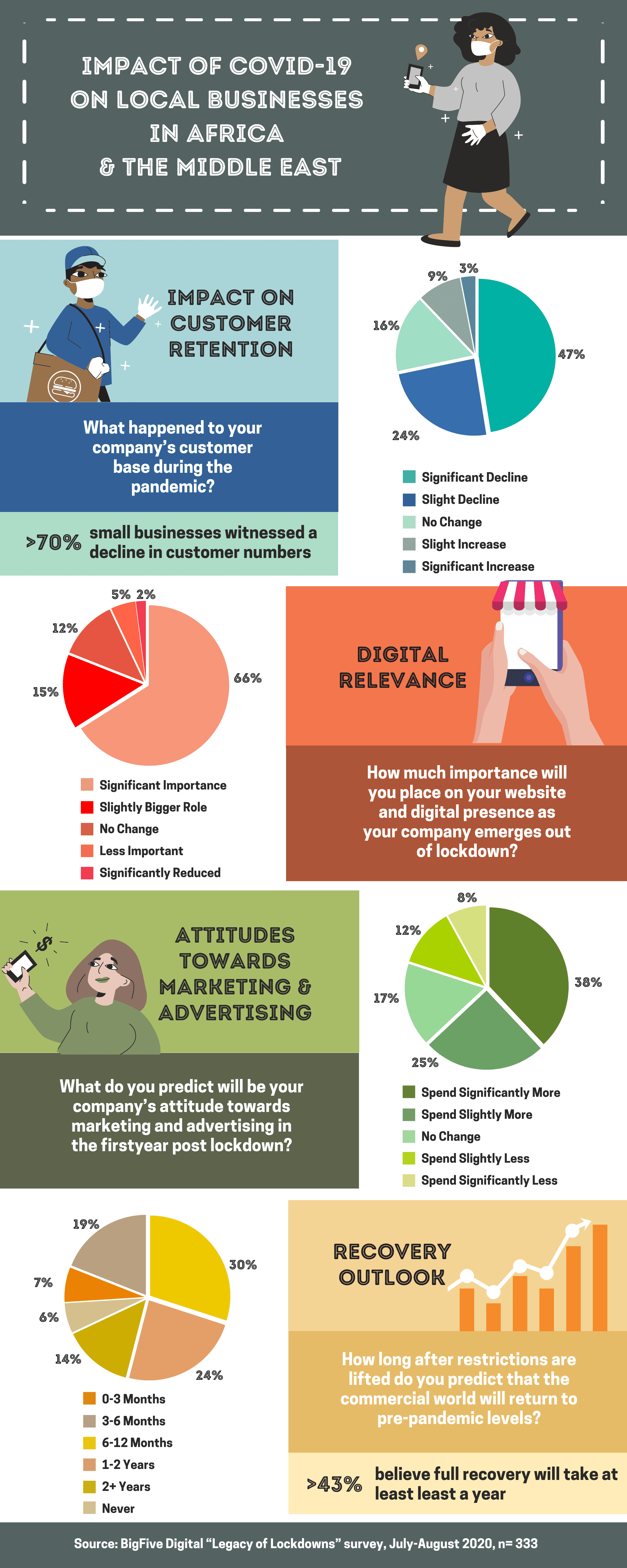 To can read the entire report here.
---
Want to learn more about MatchCraft?
Contact Us