One of the most important parts of any digital marketing platform is the dashboard advertisers and sales reps access to view campaign results. Our new upgraded Merchant Center gives businesses an easy-to-use interactive dashboard with unmatched visibility and control over their campaigns.
"Merchants need to understand the return they're getting on their marketing dollars," says Drew Traglia, Product Manager. "Our goal for the Merchant Center was to make it as easy as possible for advertisers to see and interpret their important campaign data. Knowing which search keywords bring people to their website, tracking phone and email leads, and seeing which actions users take on landing pages – these are the crucial pieces of the puzzle when it comes to understanding return on investment."
Here's a look at the most important sections of the new Merchant Center:

Summary
The main screen of the Merchant Center shows a snapshot of important metrics including impressions, clicks, calls, emails, total spend, cost per click, click-through rate, traffic sources, and top keywords. The data filter lets the user set a specific timeframe and hover over any data point to see details.
Analytics
If Google Analytics is linked to the campaign, the Analytics tab shows data related to the campaign goals that have been set in Google Analytics. This includes keywords that led to tracked clicks, such as website visits, user activity, and conversions. These goals help advertisers track real business results and ROI.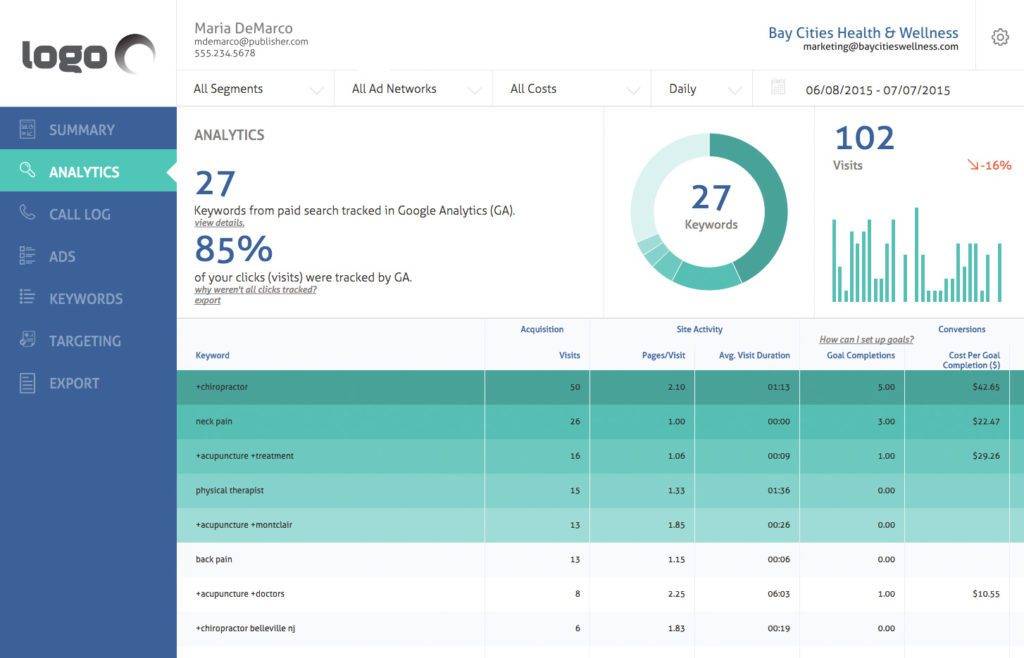 Call Log
When campaigns have call tracking enabled, the Call Log lists all calls generated by the campaign, including date and time, caller's name, location, phone number, and call length. Advertisers can listen to or download call recordings to review the quality of the leads they're getting.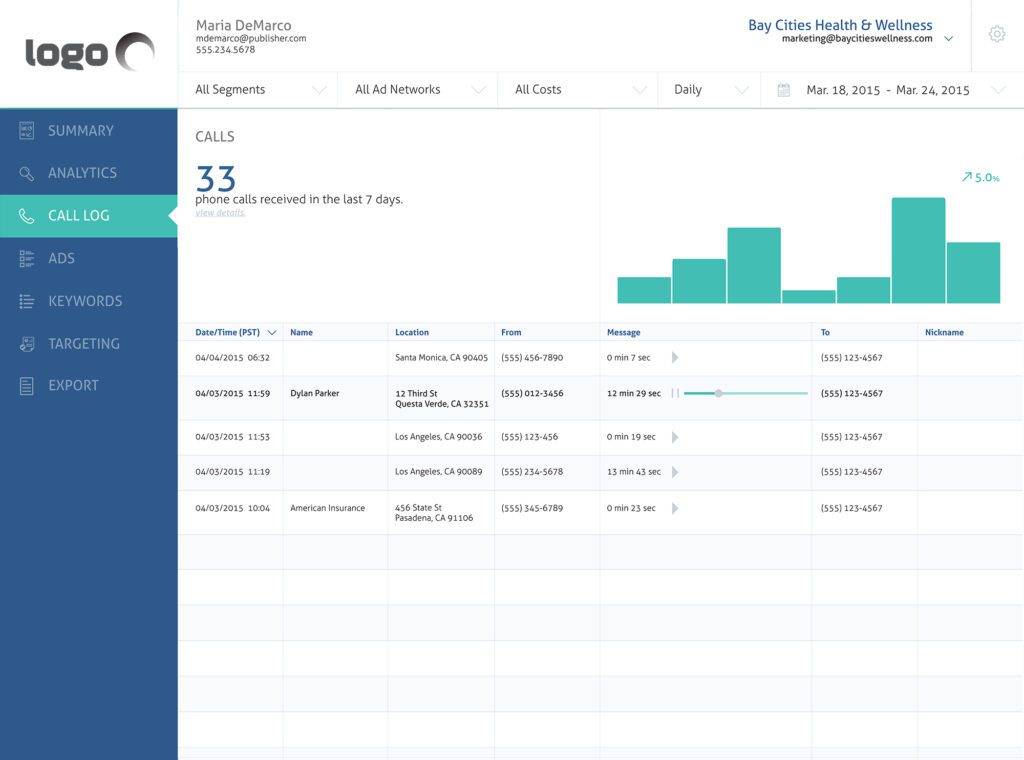 Ads
The Ads tab displays the campaign's top performing ads, including ad text, impressions, clicks, and CTR for each ad so advertisers can easily see which ads are delivering the best results.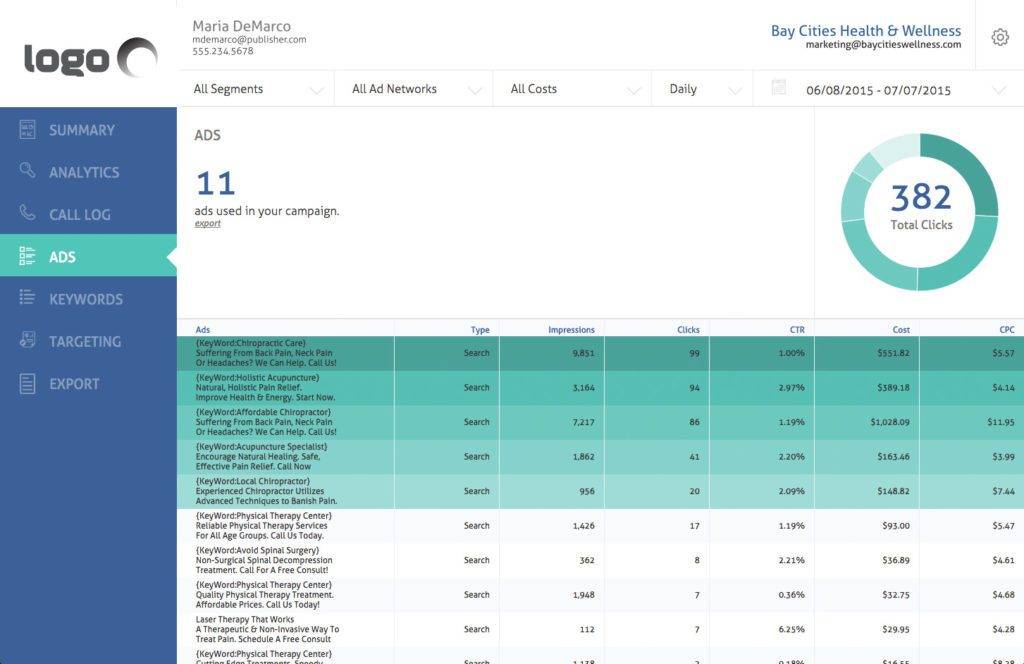 Keywords
This section highlights the keywords that are driving the best results for each campaign, including impression, clicks, and CTR.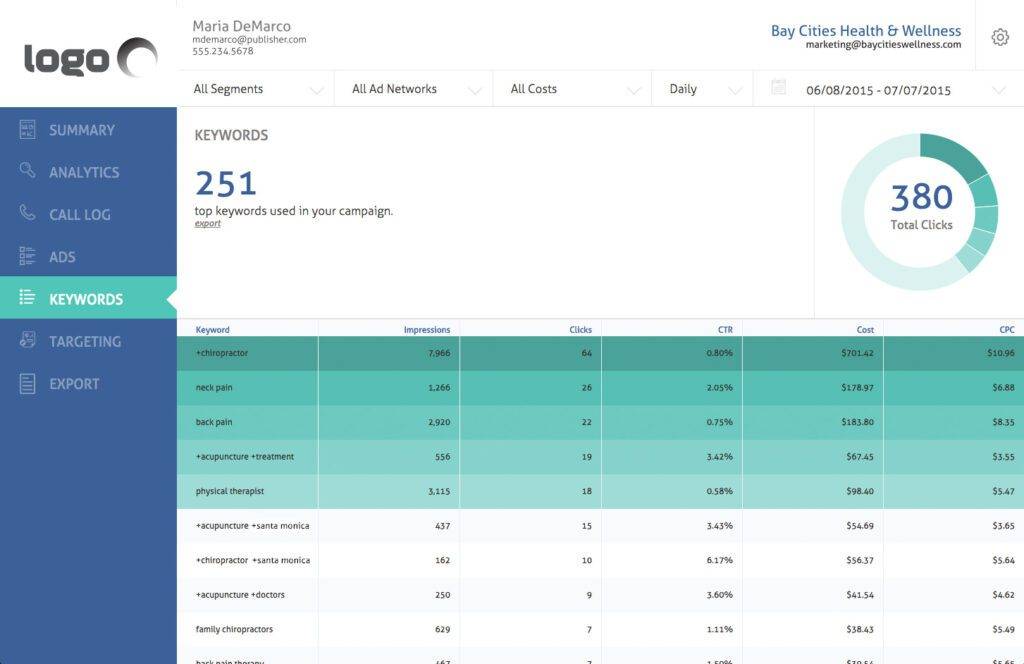 The new Merchant Center also includes:

Targeting
The Campaign tab gives advertisers a snapshot of each campaign's Ad, Geographic Targeting and Call Tracking settings. The default view is Ads by Category.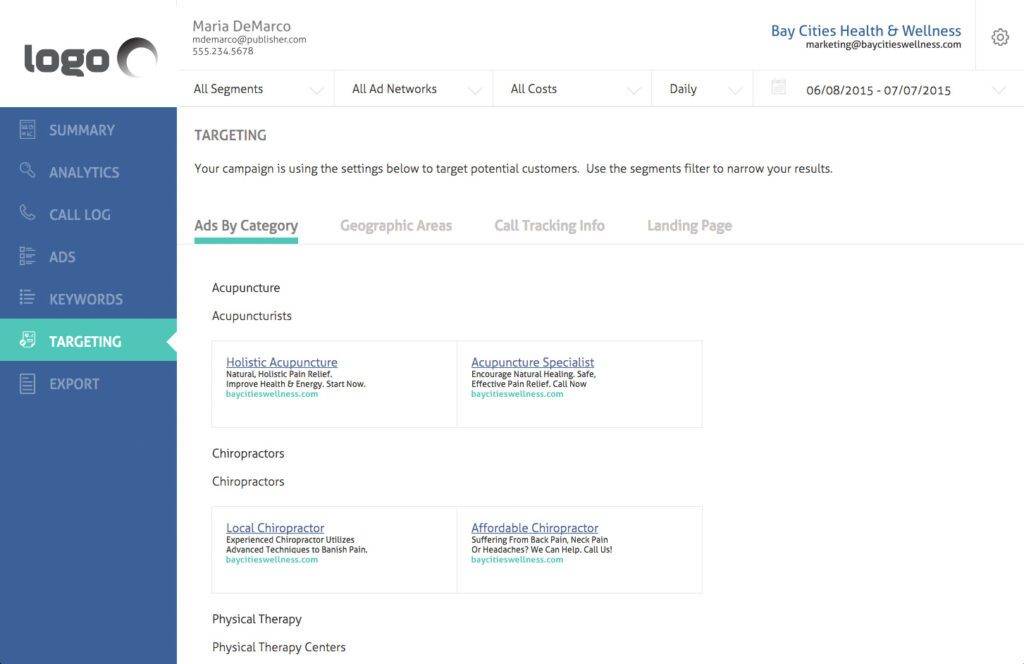 Reports
The Export tab lets advertisers print beautiful customized reports showing their campaign data, specifying data range, included content and formatting.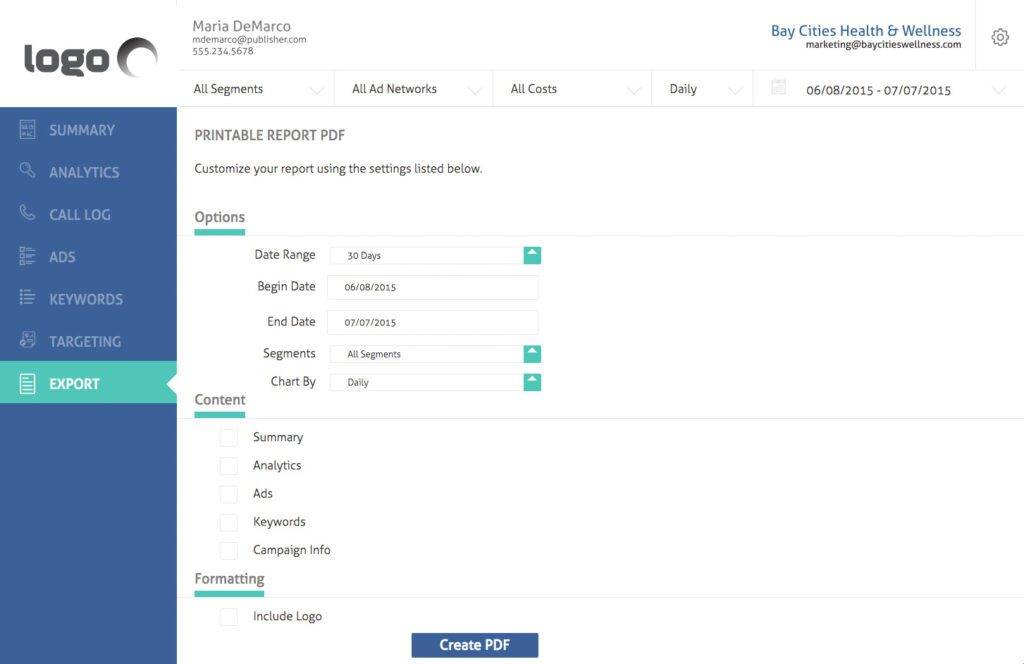 Custom Colors
Partners can customize the Merchant Center's color palette to match their brand colors. If the AdVantage platform includes different markets, they can change the colors for individual markets or en masse.
---
Schedule a Demo and get full access to the new Merchant Center