Millennials – there is a good chance that you may be one of them. But if you aren't, we can help you understand what drives millennial business owners and how to sell to them.
Millennials – Who are they?
According to a report by Futurum Research, there are currently 1.8 Billion millennials worldwide. And by the end of 2020, 3 out of 10 Americans will be millennials.
It is expected that 33% of all purchases made in 2020 will be by millennials representing a buying power of $1.4 Trillion globally. But most importantly, 50% of the global workforce (75% of US) will be comprised of millennials, many of whom are business owners.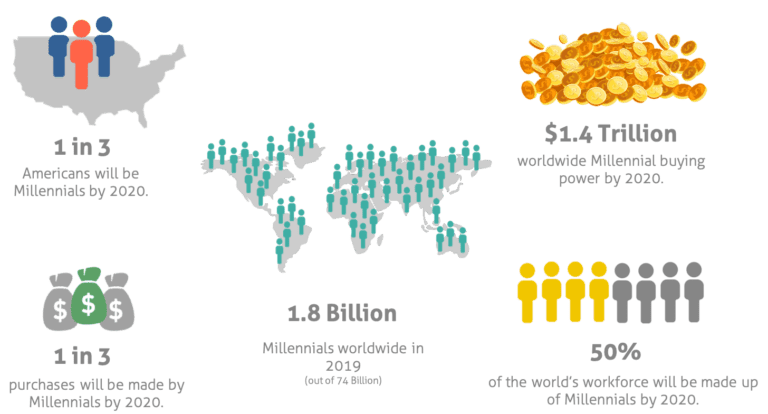 Millennials are taking over Baby Boomers as the largest U.S. generation. As digital natives with growing purchasing power, millennials stand out from their predecessors.
Millennials are often subjected to unfair stereotypes, but converting those stereotypes to positive characteristics will help in understanding the mindset of a millennial.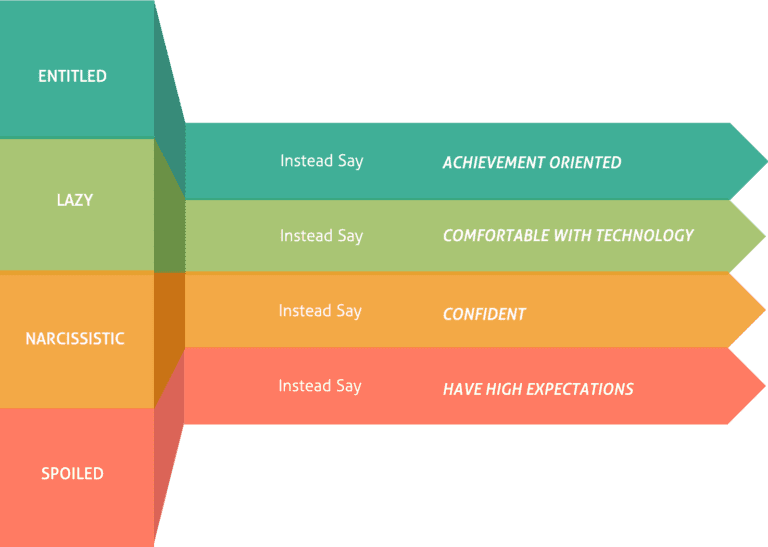 Marketing to Millennials
Social for the Win
As we all know, Social media has evolved beyond staying in touch with friends. Social media is now used for day-to-day communication, both on personal & business fronts. It has become the key to reaching millennial audiences.
According to Forbes, millennials want to engage with brands on social networks – 62% say that they are more likely to become loyal customers if a company engages with them on social networks. 63% said that they like to stay up-to-date on brands via social media.
Mobile First
The growing importance of mobile devices for reaching millennials is undeniable. The importance of a diversified marketing strategy with attention to device targeting can exponentially increase the reach of a business's message.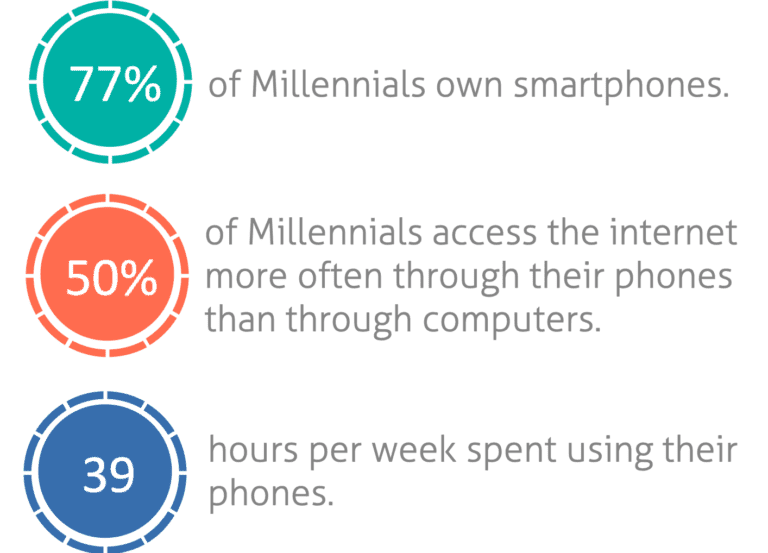 Time is Money
The commodity millennials value most is their time. Time is money, and the millennial generation knows this better than most. They inhabit a work world where telecommuting is common, and the workday never fully ends, putting stress on the importance of each minute of each day.
Every Minute They;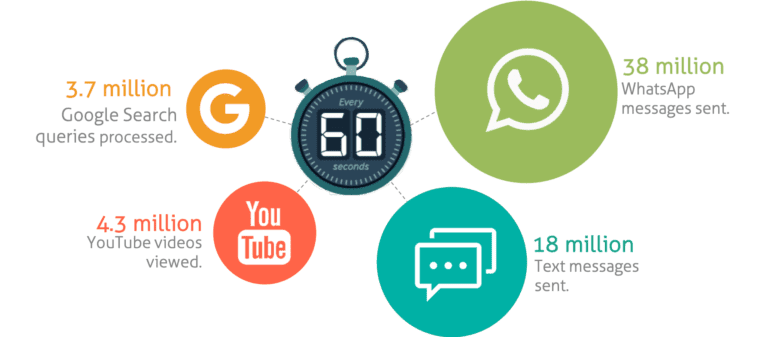 Power of Online Reviews
Referrals have always been a great source of new business. That is the one thing that hasn't changed through the years; however, it's now moved online. The millennial generation relies heavily on online reviews of products and services to help them make their buying decisions.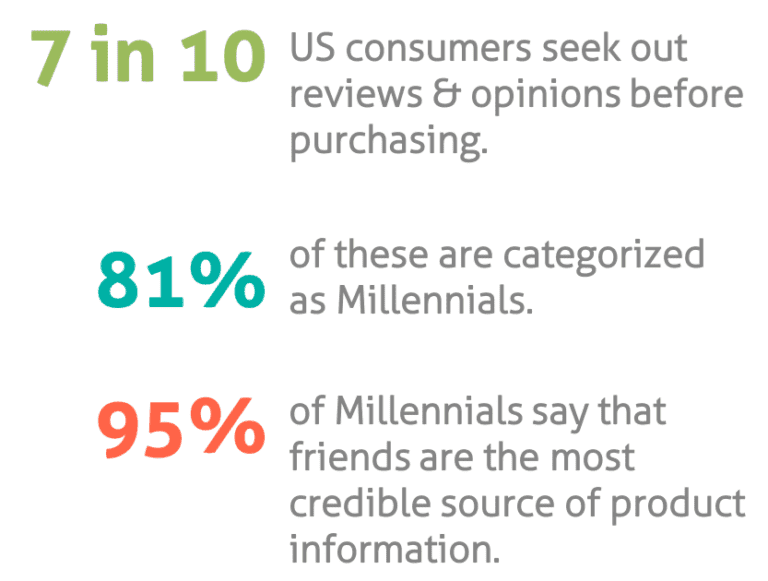 How Millennial SMBs are Marketing
Now that we have discussed how to market to millennial business owners, let's talk about how millennial business owners are marketing their own products and services.
Search
Millennials like to promote their businesses via paid channels and millennial-owned or managed small businesses (95%) are more likely to advertise than those owned or managed by Boomers (70%). Google Search advertising continues to be the top-ranked among this crowd, with 53% of businesses investing in it. (source: The Manifest)
Social
Social media is an important tool for millennials for not just keeping track of their favorite brands but also for promoting their own. 44% of millennials say they are willing to promote brands on social networks.
According to a survey conducted by visualobjects.com, Facebook is the most popular platform for business promotion, among small business owners – 89% have a Facebook account for their business. Instagram and YouTube share the second spot, followed by Twitter, LinkedIn, and Pinterest.
All platforms will enjoy increased investments from small business owners this year, with Facebook leading the pack.
Multi-Channel Marketing
For businesses hoping to get millennial business owners as their clients, following a multi-channel strategy is a must. Below are a few key points to remember when utilizing multiple paid channels:
Leverage each channel for its unique strength.
Align messaging and content across all platforms.
Utilize paid advertising to reinforce messaging across platforms and to more precisely target your marketing spend.
How MatchCraft can Help
At MatchCraft, one of our main goals is to provide solutions that will help our reseller and agency clients offer products and services that best suit the needs of their advertisers.
As the number of millennials grows, so does the need for marketing to and for them.
Millennials are digital natives and as such, it is important to reach them on not just social but also via search, display and remarketing. However, offering support for all these advertising options can be tricky for our reseller and agency clients – both time and scalability wise.
Our Multi-Channel Campaigns product, gives our clients the ability to combine social advertising on Facebook and Instagram, with search, display, and remarketing – all using a single budget.
Flexibility to extend clients' budgets across channels.
Shared reporting in our Merchant Center
Our platform, AdVantage also provides efficiency maximization tools such as campaign cloning, bulk edits, automated bid management, precise budget pacing, conversion optimization, and data reporting support.