The pandemic has adversely impacted business owners throughout the world and the uncertainty, about how soon businesses will be able to bounce back from the effect of the lockdowns, still looms heavy in everyone's minds.
Kimberli from SIINDA, our long standing partner in Europe, joined our team during our September All-Staff meeting to discuss how European small and medium sized enterprises (SMEs) have dealt with the negative effects of the virus and what the European Union is doing to help local business owners survive this pandemic.
Below are SIINDA's findings.
SME Landscape In Europe
According to the Official Journal of the European Union, any business with 0-250 employees and an annual turnover of up to €50 Million is considered a small-medium sized business or SME.
Even though the individual footprints of SMEs may be small, together they make a powerful economic force, a force that is essential for economic growth in the EU. As per Eurostat, in 2019, the total number of SMEs in Europe was 25,079,312. These SMEs were employing 146,784,592 people and added €7,723,625 in revenue to the EU-28 economy.
SMEs' Focus on Digital – Pre and Post COVID-19
Pre-COVID, as per SIINDA's Landscape Survey conducted in October 2019, over 50% of SMEs showed significant room for improvement where online presence was concerned – they did not have an optimized digital footprint.
Most of the surveyed businesses fell the shortest when it came to selling online – an average of only 5.9% businesses were utilizing online e-commerce channels.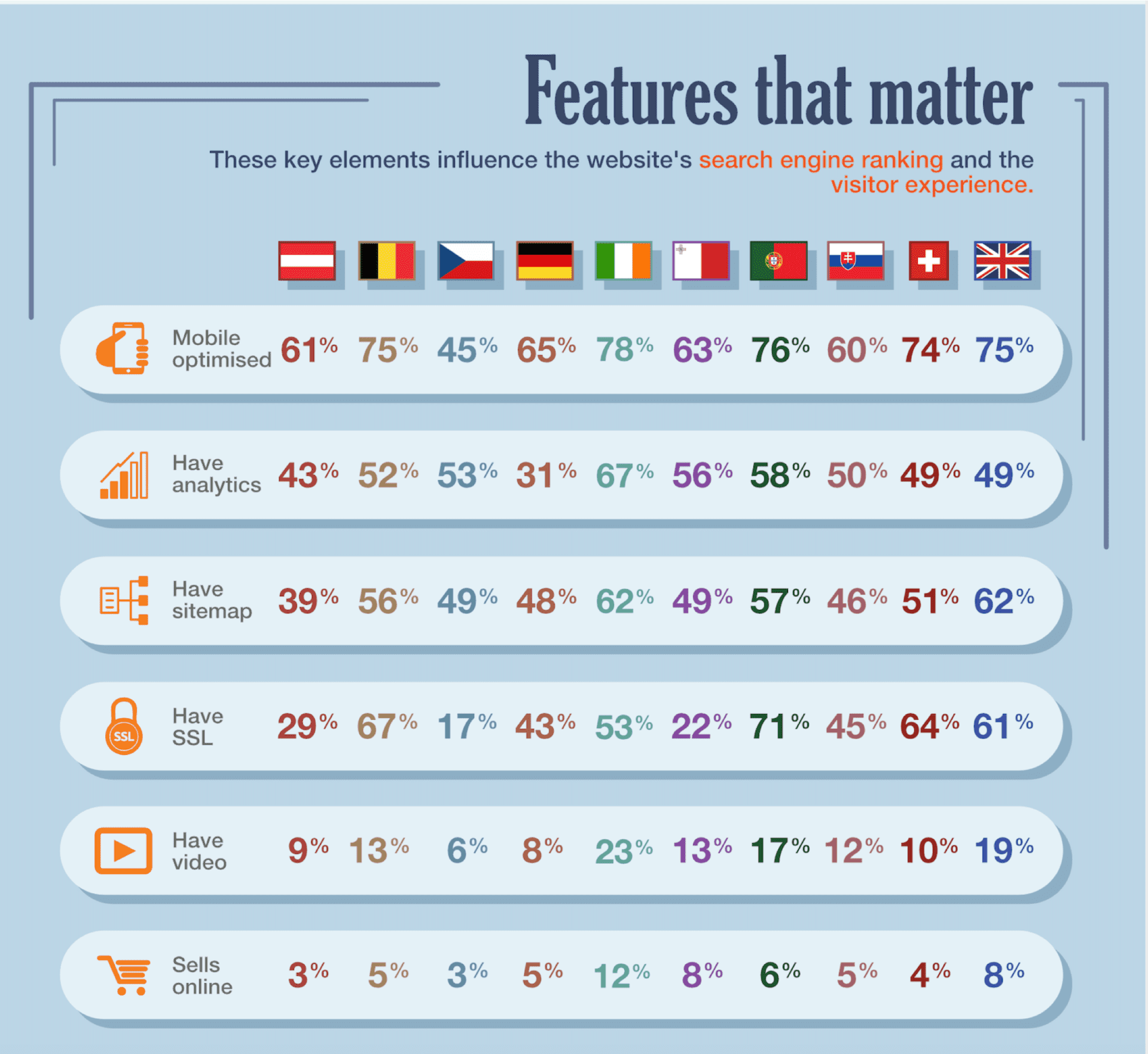 In March 2020, 15 out of the 28 European Union countries declared a state of emergency and enforced lockdowns.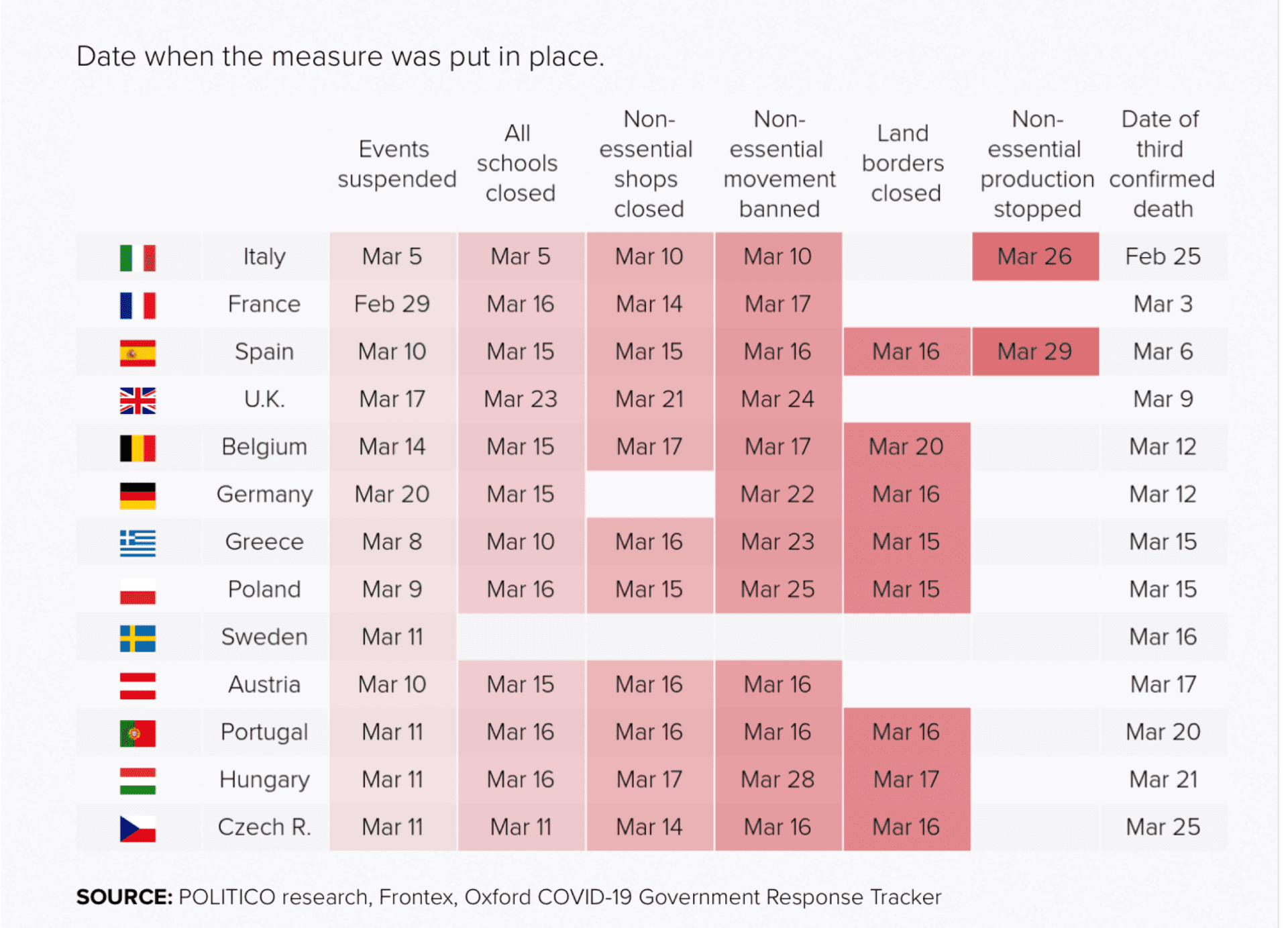 Most countries continued to be under lockdowns from March to May. Both supply and demand downturns were seen everywhere in the EU – more in some countries than other – but the industries that were impacted the most were Gastronomy and Travel.
And although the lockdowns are now being lifted in phases, they have made SMEs reconsider their perspective on the importance of a holistic online presence. As it has become harder to gain new customers, SMEs have started focusing their efforts on retaining their current customers by the use of online channels. SME owners, who at first struggled to understand and implement e-commerce for their business, are now paying more attention to online metrics.
Since the start of the pandemic, e-commerce orders have seen a big surge across the board and in most European countries the trend seems to be continuing. In the graph below, Germany's stats may be a little misleading as June is vacation time in the country.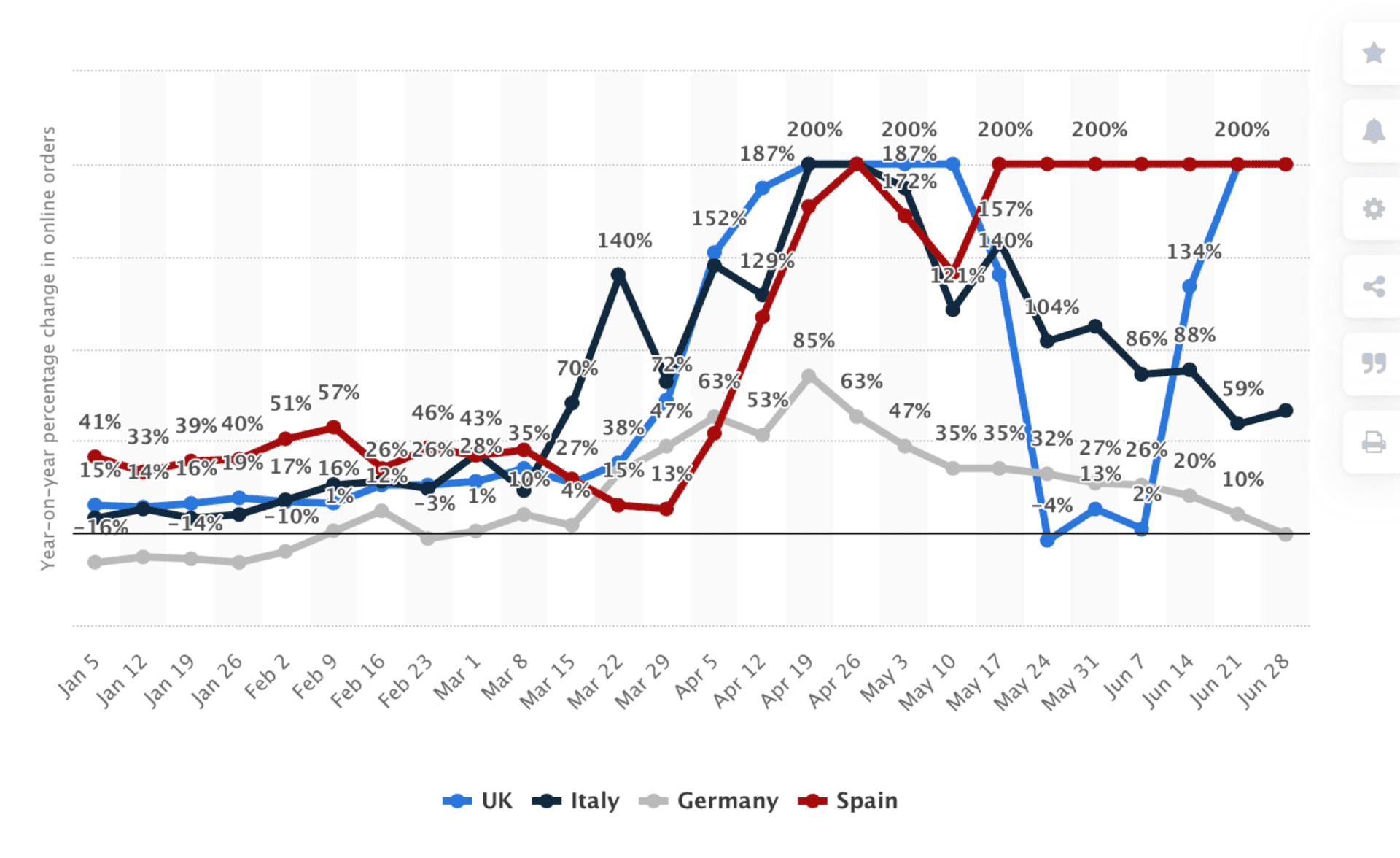 Caption: SME e-commerce weekly order trends during the pandemic.
(Source: Statistica)
"The COVID-19 pandemic has accelerated the pace of digital change in retail and wholesale. This trend will continue, and to gather further speed. People are now used to buying online, and will continue to do so. Our members are responding to this, but with difficult months – and probably years – ahead. We need urgent help nationally and at EU level to boost resilience and accelerate our sector's digital transformation."

– Christian Verschueren, Director-General of EuroCommerce
In the light of this pandemic, across Europe, a common theme has emerged – Startups are not just surviving this pandemic but are thriving in it.
Colivery is a great example of a startup that came into being as a result of COVID-19 induced market need. It came out of a 48-hour German online hackathon  #WirVsVirus, which was supported by ImpactHub Berlin, Code for Germany and Tech4Germany, among others. Colviery's platform brings together 'helpers' who can aid their fellow citizens with things like buying basic food, going to the drugstore and picking up over-the-counter medication. You can check out their video here.
Wamapp, a startup founded in Oslo, Norway focuses on giving joy to family and friends through giving small, thoughtful and fun gifts. While participating in Norway's hackathon, Hack the Crisis Norway, they came up with the idea of allowing their customers to purchase gift vouchers for family and friends, from small local businesses, for use post the pandemic – as a way to help SMEs.
EU To The Rescue
To support local businesses during these tough times, the European Union has offered several relief programs:
EIB (European Investment Bank) –  €200 Billion in loans for SMEs. €25 Billion per Member State in relation to a pro-rated share in EIB.
Agri-Food Sector Program
European Corona Response Investment Fund, with targeted support for SMEs.
REAL Economy State Aid Program up to 800K per SME.
" While the current urgency is to help SMEs navigate cash flow problems and avoid bankruptcy, for which several quick fixes are now being adopted, a long-term strategy will be essential."

– Ursula von der Leyen, President of the European Commission
Below is a list of the other relief measures taken by the EU:
Providing extra support to high-risk sectors  (for example hospitality, non-essential product retail and entertainment)
Offering job retention schemes, statutory sick pay schemes and "short-pay" schemes
Speeding up public sector payments to contractors and suppliers, especially if they are SMEs.
Suspending property taxes.
Setting up rent and mortgage payment deferment schemes.
Ensuring liquidity and financial support for SMEs.
Special programs protecting supply chains and competitive protection programs.
Refraining from closing borders – to avoid major supply chain and single Market distortions.
Temporary simplification of business law requirements.
Offering deferments of tax payments.
Removing administrative sanctions for late filing or payment,  when caused by genuine financial hardship.
Prompt implementation of the EU Insolvency Directive.
Exchanging best practices across Member states and observing measures undertaken across Europe.
As businesses continue to evolve to ensure survival during this pandemic, it is important to note that one of the biggest factors influencing the speediness of recovery is the availability of technology and infrastructure,  along with the lockdown lift timeline, countries where lockdowns listed faster also seemed to be/are recovering faster.
MatchCraft & all its partners, such as SIINDA, are dedicated to helping local merchants stay in business and grow during this pandemic and after. To learn more about SIINDA and the benefits of its membership, visit SIINDA.org.
---
Want to learn more about MatchCraft?
Contact Us