Thanksgiving hasn't hit yet, but the holiday season is already in full swing for marketers.
MatchCraft has gathered its top 10 tips for holiday marketing. Leverage the following advice to have a high impact, low-stress holiday season.
1. Start early
Customer shopping trends vary wildly—there are those who kick off holiday shopping as soon as the Halloween decorations are taken down, while others wait until Christmas Eve to rush through their shopping.
Play it safe and start your marketing a minimum of three to four weeks before the season hits full force.
This doesn't mean you must hit your email marketing list with five messages a day on November 1; it's important to be respectful, after all. But gradually increase your frequency as the holidays near.
2. Stock up on your creative ammo
Speaking of increasing your marketing frequency, there's nothing worse than an ad getting old. An ad that starts off as something unfamiliar and interesting can quickly become well known…and then irritating.
Over-estimate your creative ammunition needs. If you think you need three versions of your ad, plan for five or six. Play it safe.
Not only will you have the ads ready at hand to switch out at a moment's notice, but you'll also have backup ad creatives in the event a particular version isn't performing well.
3. Don't be afraid to test new channels
Testing is always a teeter totter; you try to balance what works for testing the waters of something new.
Sure, rely on data—we'll never argue that. But don't be afraid to venture out and try a new channel or tactic, within reason. You can always set a low budget and increase it if you're happily surprised at results.
4. Tap into your local market
Many shoppers are passionate about supporting local businesses. Connect with locals via Facebook and Google. Show them you're just around the block and that you're available and easy to shop with.
5. Plan for Cyber Monday
Yup, Cyber Monday is still a thing. Last year, it made history as the largest online sale—ever. *Gulp*. Don't let it hit you when you're not prepared.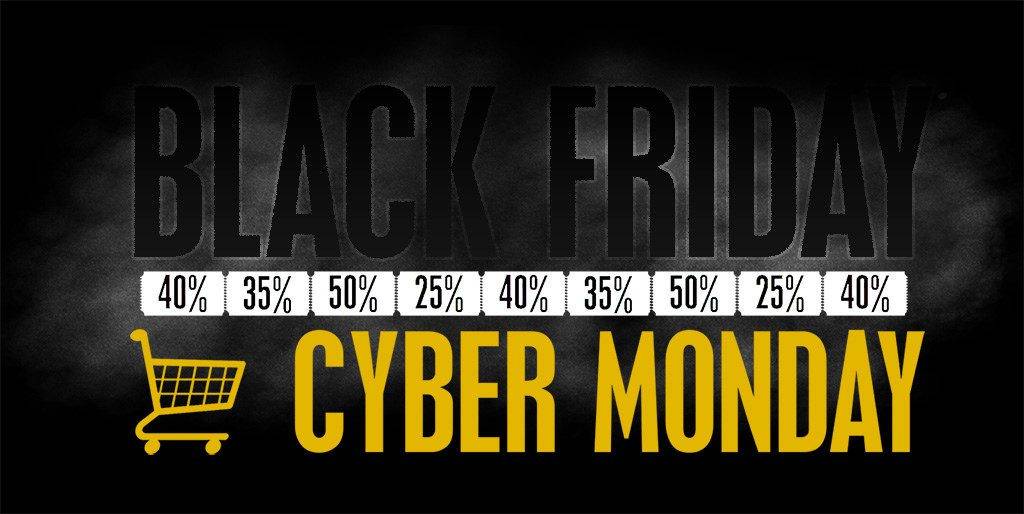 Get key stakeholders on board at your company, craft thoughtful promotions and get everything in order, the discount codes, the links, the ad creative. There's no reason you can't plan and schedule out your Cyber Monday marketing well in advance.
6. Don't be afraid to ask shoppers what they're looking for.
You know what they say, "Don't be afraid to ask, what's the worst that can happen?"
We're all about data, data, data, but the holidays are a wee bit tricky. People aren't shopping for themselves, so what's the harm in asking your shoppers what they're looking for, so you can offer them the best product? Progressive profiling may be worth a shot.
7. Return to storytelling
Everyone appreciates a good story, even the scrooges of the holidays.

Consider your business and the stories that are at its core: is it the customers? Is it the story of how you were founded? Is it the story of how you're helping someone or a particular cause?
When in doubt, fall back on the tried and true methods of expressing your value through stories on your site, on your blog, in your ads and emails.
8. Review your automated messages
Remember, you never want to "set it and forget it."
If you feel you have the resources, the holidays may be a great time to either update your automated messages entirely or at least spruce them up with a bit 'o' holiday cheer in the short term.
9. Plan for all the occasions!
Planning for all occasions is our cheerful way of saying to plan for those stressful situations. You know, shipping nightmares, customer service conundrums, and—well, we'll let your imagination go wild.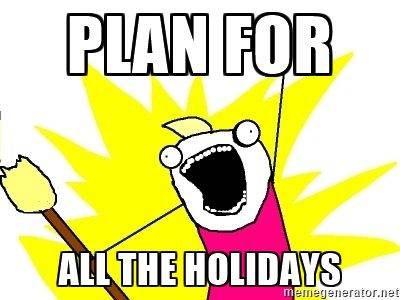 It's a good idea to take the time to at least map out on paper what your response will be to these situations. Even better, have the ad creative ready to roll if you need to. At a minimum, have the copy (and support of executives) waiting in the wings.
10. Express your appreciation
No matter what business you're in or what faith you honor, the holidays are traditionally a time of warmth, of gratitude, of sincerity.
It's always a good time to thank your customers for their loyalty, look forward to the next year and extend a cheerful season's greetings.