Digital marketing is a key revenue-driving activity for all SMEs. However, to craft and implement effective digital marketing strategies and policies, business owners and digital marketing experts must first be aware of the latest digital marketing trends. The European market is witnessing several digital transformations in the areas of customer experience, data management, and the use of AI to enhance the effectiveness and efficacy of digital campaigns. 
Europe continues to keep pace with global digital trends as well. SMEs in Europe use several marketing strategies like increased spending on ads and the use of micro-blogging platforms to drive performance. Let's take a look at the latest digital trends for SMEs in the European market.
SME Digital Trends for 2022
The European market has over 450 million customers across 27 countries. Understanding the following 2022 marketing trends will help businesses gain a better understanding of how they should approach the European market from a digital marketing perspective.
Higher Spending on Digital Ads
According to Statista, the spending on display ads in Europe in 2021 amounted to around Euro 31 Billion and the spending on search and social ads were 31 Billion and 16.1 Billion respectively. The combined spending on ads in Europe grew to approximately 78 Billion. 
Statistics also show that all European countries except Italy spend more on search ads than social ads. Italy has a combined social ad spending of 1.9 Billion and search ad spending of 1.5 Billion. UK's search spending, however, is higher than its spending on social ads with the numbers being 14 Billion and 8.2 Billion respectively.
Increase in Reported Ad Revenues
Google Ad revenues from 95.5 Billion in 2018 (before Google AdWords was rebranded as Google Ads) to a solid 209.5 Billion in 2022. This could be attributed to the fact that Google Ads completely transformed the way ads were generated. Today, there is an enhanced focus on keyword search types, machine learning, and a full range of campaign types including search, display, and video.
Accelerated Facebook User Growth
Facebook has grown to over 2.9 Billion users in the 10 years since the company went public. Additionally, Facebook also has global advertising revenues of 114 Billion and stats reveal that people spend an average of 35 minutes on social media. Facebook Ad revenues in Europe alone are 6.8 Billion for the third quarter of 2021. 
Further, the UK estimates that it will have an average of around 49.8 Million Facebook users by 2025 and Germany estimates the number to be 36 Million. SMEs can gain considerable traction by leveraging Facebook marketing.
Increased Social Media Usage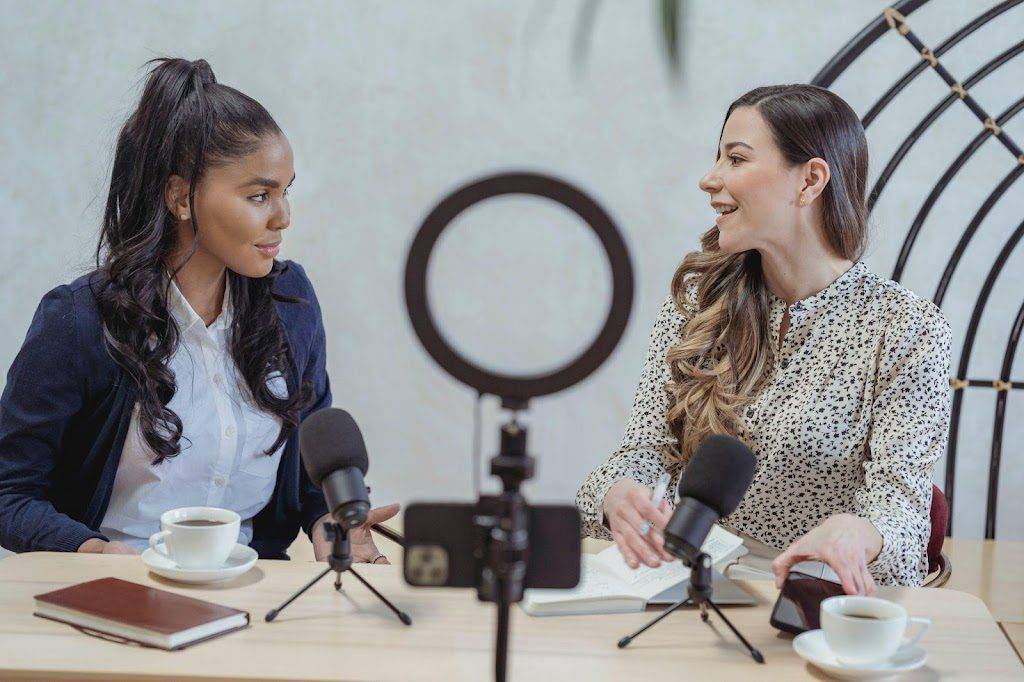 Social media usage has increased considerably over the past years. In fact, it has tripled in just 10 years with 2022's YoY growth being 10%. Social media usage is expected to grow further. Thus social media platforms are an excellent way for SMEs to generate more traffic, leads, and revenues. According to a report by Statistica, Germany alone has nearly 66 million social media users, the UK has 53 million, and France has approximately 49.6 Million. SMEs across Europe are now channeling adequate efforts into social media marketing to make the best of this trend.
Online Streaming Platforms are Highly Popular
Netflix launched its first original series "House of Cards" in 2013. Since then, the online streaming platform (and other similar platforms) have seen exponential growth. Local European platforms are now trying to gain an edge over giants like Netflix and Amazon Prime. Networks like NENT Group which primarily targets the Nordic market and DPG in Belgium are growing more popular by the minute. Hence, SMEs can certainly use OTT and SVOD platforms for digital marketing purposes. 
Short Form Content Platforms Can Drive Revenues and Engagement
Shortform content platforms like TikTok are highly popular in Europe. With 1 Billion global users, 3 Billion installations, and 850 minutes of engagement per user per month on average, TikTok offers an exceptional micro-blogging experience popular throughout Europe. Italian influencer Marco Grassi has over 512.4 K followers. Popular Italian influencers Lapressa twins have around 9 Million followers. Besides the incredible following, they also have amazing engagement rates. 
Most of these influencers use their TikTok popularity to grow on other platforms like Instagram and YouTube. Hence, it goes without saying that all SMEs looking for digital marketing opportunities should check out micro-blogging spaces and other platforms that thrive on short-form content. 
For example, Samsung collaborated with popular German content creator Falco-punch to promote the Samsung vacuum cleaner. The TikTok star used his incredible optical illusion skills to make viral videos of the product and capture the attention of millions of users. 
Don't Forget Instagram
Instagram is another critical platform for influencers and for businesses who plan to collaborate with influencers. Statistics show that Instagram is even more popular than Facebook among people between the ages of 14 and 35. 
An increasing number of European SMEs now use Instagram to promote and sell their products and services. This trend is expected to continue into the near future. For example, Spanish influencer Melyssa Pinto not only promotes her fashion brand on Instagram but also helps other brands working in areas like interior design, fashion, and decor grow their following and revenues. This strategy has proved excellent since her target audience is the likely target audience of these brands as well. 
It's safe to say that all businesses including SMEs have a lot to gain from creating and executing intelligent digital marketing strategies. It's essential to know that what works for one business may not work for another. 
SMEs have the opportunity to reach their target audiences with effective digital marketing. At MatchCraft, our mission is to help SMEs reach their goals faster. We do this by working with top ad agencies and resellers. Visit our website today to learn more.