We always see this question: What is the future of PPC? Where is the industry headed?
With constant updates on Google, new platforms becoming the latest thing to put ads on, and ever-changing consumer behavior–  it can only be natural to feel uncertain if we are still doing a good job for our clients.
If you are running PPC campaigns for clients or doing it yourself, there is good news for you. Numbers don't lie. We ended the third quarter of 2022 with an analysis of the category usage of all campaigns managed by AdVantage and we see great PPC rates for some market categories due to the upcoming holidays.
PPC Trends worth-noting
Travel is a popular demand during the holidays, boasting the second highest average CTR of 9.56% while maintaining one the lowest CPC at $1.86
Sports and Recreation and Shopping are trailing closely behind at $1.86 CPC; and  9.50% and 9.56% CTR, respectively.
Arts and Entertainment appear to be at the best of both worlds with the lowest CPC of $1.64 while having one of the highest CTR at 9.07%
Dating and Personals proves to be still on-demand with an impressive 11.99% CTR but it can be a difficult catch with an average of $5.46% CPC
Advocacy has the highest CTR of 12.46%; while Green Technology has the highest CPC at $6.30.
Average PPC Cost Per Click by Industry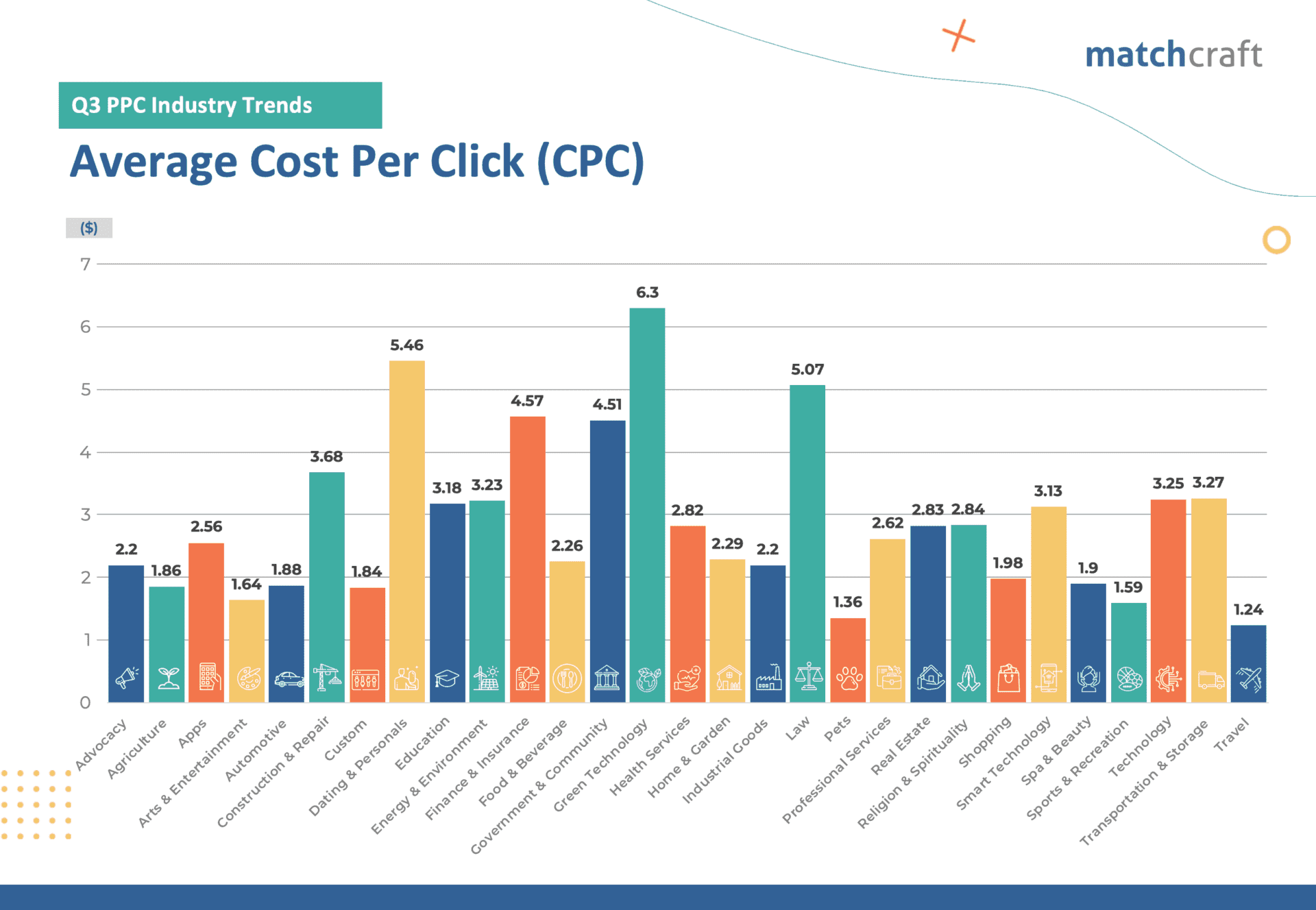 Green Technology is the highest CPC at $6.3. It is followed by Dating and Personals at $5.07 CPC and Legal Services at $5.07. Travel comes as the lowest CPC at $1.24 while Pets sits closely at $1.36.
Average Click-Through Rate by Industry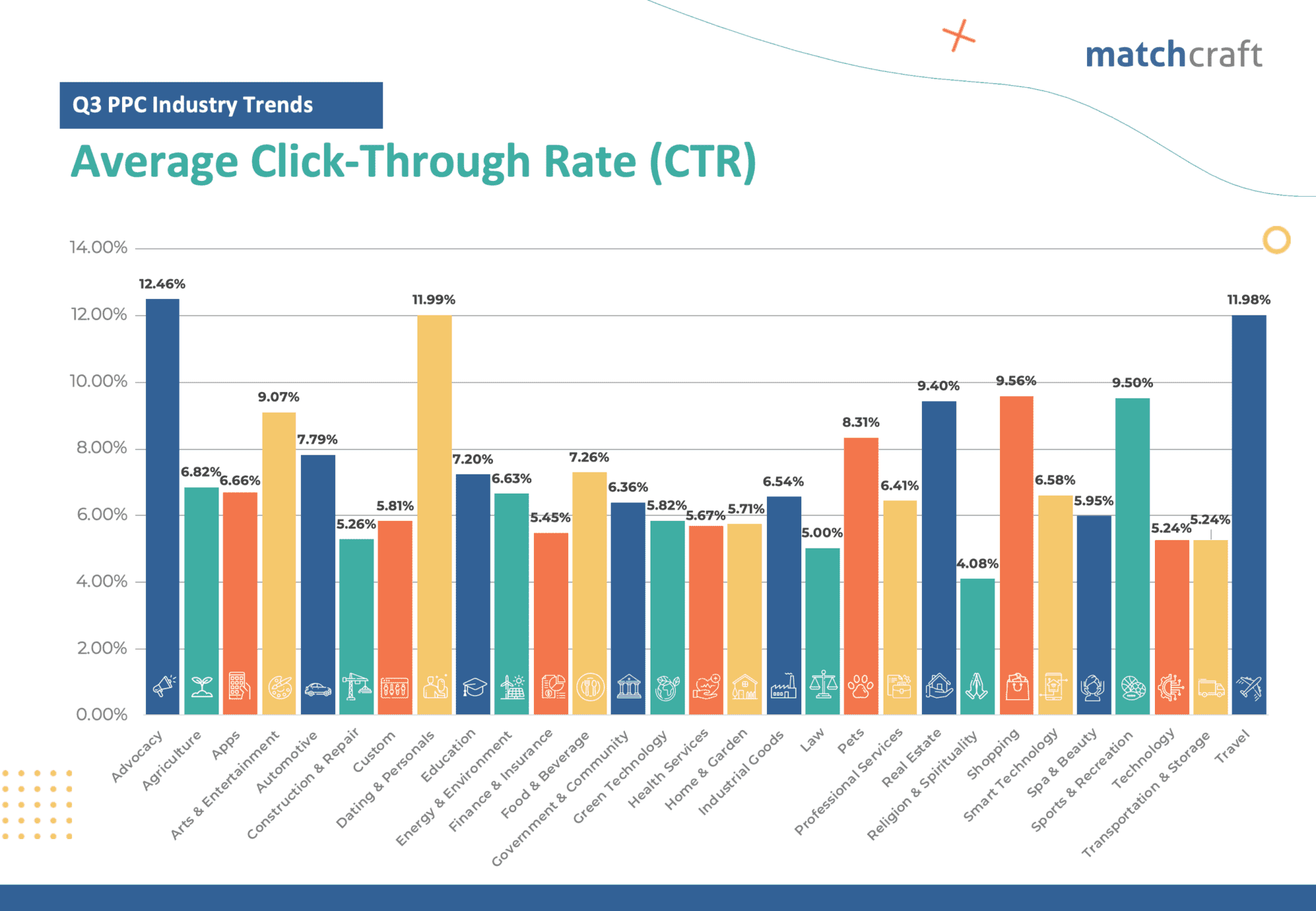 Advocacy and non-profits sits the highest CTR this quarter with 12.46% CTR. Dating personal, despite high CPC, is also at the second highest with 11.99% CTR, followed by Travel with 11.98% CTR.
Interestingly, CTR for recreational activities also rank high. Shopping has 9.56% CTR, Sports & Recreation with 9.50%, and Arts & Entertainment with 9.07%.
The included analysis of MatchCraft's propriety data provides insights into categories whose overall performance indicates they should be considered for inclusion in campaigns. Additionally, these categories serve as an indicator of verticals demonstrating strong performance.
Download a copy of the MatchCraft PPC Trends Q3 2022