The 2023 graduation season is poised to be one for the record books, with consumers planning to spend over $5.8 billion on gifts and decorations. As a campaign manager looking for ways to capture a piece of the pie, understanding consumer behavior and preferences is key.
In this article, we have collected a list of major consumer trends to expect for the 2023 graduation season, as well as some expert tips to harness the power of MatchCraft's platform for advertising during this big event.
Identifying Graduation Season Search Trends with MatchCraft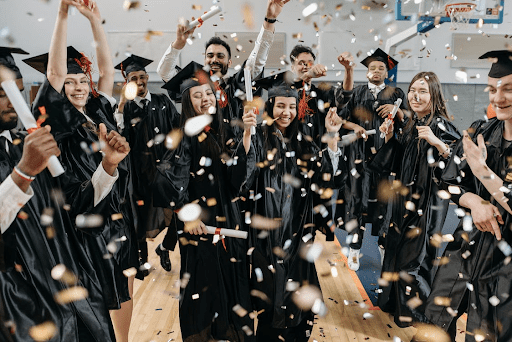 How to Leverage Matchcraft's Data Analysis Capabilities for the 2023 Graduation Season
MatchCraft's ad management solutions offer campaign managers highly advanced tools for analyzing search data, market trends, and consumer behavior. By harnessing these capabilities, we can help you identify the most relevant and popular search queries associated with the 2023 graduation season.

Automatic Budget Allocation
The MatchCraft platform incorporates an algorithm that streamlines the process of budget allocation for advertising campaigns. It autonomously determines the most effective channels or segments to invest your advertising budget in, based on their potential to yield the highest results. By leveraging the MatchCraft platform, partners can optimize their budget distribution and maximize the impact and ROI of their advertising efforts.
Market Trends
MatchCraft's platform enables channel partners to monitor and analyze market trends, including emerging trends, shifts in consumer preferences, and popular categories or industries experiencing increased demand. By staying up-to-date with market trends, partners can tailor their offerings to perfectly align with current advertiser needs and preferences.
Consumer Behavior
The MatchCraft platform also integrates Google Analytics data to provide insights into consumer behavior, such as search patterns, preferences, and purchasing habits associated with campaigns.
Forecasting Trends for the 2023 Graduation Season

Insights into Consumer Spending Habits for the 2023 Graduation Season
A recent survey by the National Retail Federation forecasted the total expected spending on graduation gifts in 2023 to be a staggering $5.8 billion. On average, consumers are planning to spend just over $114.89 to celebrate a loved one's academic achievement. 
And that begs the question, how do graduates plan to spend their graduation? According to data collected by PRNewswire from the major retail giant, Party City, 80% of graduates are planning to pick their own celebration venue, with over 60% choosing the theme and décor for their big day.
Major themes for Gen Z graduates, in particular, are:
Making things unique and personable

Creating spaces for taking the perfect selfie

Incorporating their school colors
Decking the halls with traditional black, gold, and silver

Top Gift Categories and Emerging Trends for the 2023 Graduation Season
Traditional favorites will continue to dominate in 2023, with cash (52%), greeting cards (37%), and gift cards (31%) being the most popular choices. However, consumers are also spending money on apparel (16%) and electronics (11%). From the data, we can see there's a clear emphasis on rewarding new graduates for their hard work and setting them up for success as they begin a new chapter in their lives.

What Customers are Demanding from Businesses in 2023
Convenience: There is an ever-growing demand for a seamless shopping experience across channels, including contactless payments and convenient options like online purchases with in-store pickup. As consumers embrace technology in their daily lives, online retail sales have increased as a proportion of total retail spending.
Prioritizing Value: As inflation persists and the economy cools, consumers are looking for deals and value wherever they can. Additionally, consumers are now more inclined to research products through various touch points before making a purchase thanks to the enhanced omnichannel experience.
Price drops, sales, deals, and promotions: these are the types of keywords to look out for and incorporate into your advertising efforts as more and more consumers look for price discounts before the big day. We will look at a more comprehensive list of 2023 graduation keywords in the following section.
Industry Insights: PPC Trends for Q1 2023
Targeting Graduation-Related Keywords
High-impact keywords act as beacons, guiding interested individuals to your client's offerings, maximizing the chances of driving meaningful engagement, and achieving your advertising goals. In this section, we will look at some of the most anticipated graduation search trends for 2023.
Identifying Keywords from Your Targeted Audience
Who is your intended audience? For many, the concept of graduation is associated with university or high school students, but this special academic achievement means so much more. It could be associated with preschool grads, someone completing military training or finally finishing nursing school, meaning a wide variety of local businesses could benefit from this broad range of demographics. Below, you will find a list of themed keyword modifiers you can incorporate into your clients' campaign efforts:
Pre School, Nursery School, Pre K

Elementary School, Kindergarten

Middle School, 8th Grade

High School, Senior Class

College, University

Nursing, Law, Firefighter, Military Academy
Keywords for the 2023 Graduation Season
Below, we have adapted a list of anticipated 2023 graduation keywords from a merchant resource on the popular Zazzle marketplace to give you an idea of some high-impact keywords you can apply to your advertisers' campaign efforts.

Graduation Invitations

Graduation Announcements

Graduation Cards

Graduation Party Decorations

Graduation Thank You Cards

Graduation Party Games

High School Graduation

Personalized Graduation Gifts

Graduation Favors

Graduation Car Decorations

Pre K Graduation Gifts

College Graduation

Graduation Party Supplies

Nursing Graduation Party

Online Graduation Invitations

Graduation Wrapping Paper

Custom Graduation Cap Toppers

Class of 2023 Shirts

College Graduation Announcements

Graduation Banners

Graduation Name Cards

Save The Date Graduation

Law School Graduation

Grad Caps Funny

Funny Graduation Cards

Funny Graduation Quotes

Graduation Backdrop

Graduation Cake Topper

Graduation Fans

Graduation Yard Signs

Graduation Posters / Signs

Graduation Quotes

Graduation Stickers

Nurse Graduation Cap

Graduation Cap Quotes



Tools and Resources Available within the MatchCraft Platform
With MatchCraft's robust targeting capabilities, campaign managers can effectively reach their desired audience by leveraging demographic filters, location-based targeting, and behavioral data analysis. The platform also provides access to real-time reporting, enabling managers to monitor and optimize campaign performance with ease. 
MatchCraft offers a range of ad formats and customization options, ensuring that campaign managers can create engaging and personalized ads that resonate with the target audience. With its intuitive interface, the MatchCraft platform equips campaign managers with the tools they need to maximize their advertising impact on any occasion.
Capitalizing on Graduation Season with MatchCraft's Ad Management Solutions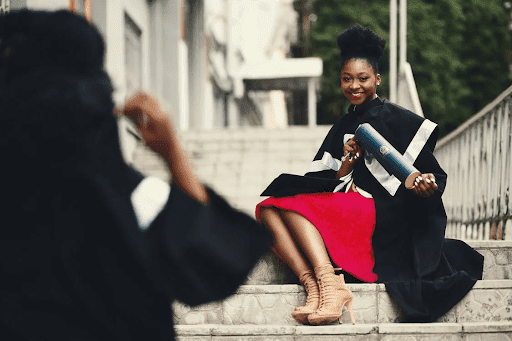 Make the most of this graduation season with MatchCraft's ad management solutions, which provide a comprehensive platform to achieve these goals, enabling businesses to capitalize on graduation season and maximize their advertising ROI.
Optimizing Ad Budgets for Increased Search Volume
During graduation season, there is a surge in search volume as individuals seek graduation gifts, party supplies, travel arrangements, and other related products and services. MatchCraft's ad management solutions offer advanced machine-learning, and optimization tools to adapt to evolving market trends, search data, and consumer behavior with ease.
Related Topics: The Power of Targeting: Maximizing Local Reach with MatchCraft's Social and Search Ad Strategies
Creating Targeted Ad Campaigns for Graduates and their Families
MatchCraft's platform provides businesses with the ability to create highly targeted ad campaigns tailored specifically to this audience. Whether it's promoting graduation gifts, graduation party venues, or travel packages for post-grad trips, MatchCraft's platform enables local businesses to deliver the right message to the right people, increasing the likelihood of engagement and conversion.
Monitoring Ad Performance and Adjusting Strategy within MatchCraft's Platform
In an ever-changing advertising landscape, it is crucial to continuously monitor ad performance. You can provide local businesses with white-label, real-time analytics and reporting tools with MatchCraft, helping your clients track the performance of their graduation season ad campaigns.
New Feature: Automate Google and Bing Ads with Google Connect 
Measuring the Impact of Graduation Season Strategies in MatchCraft
In this section, we'll explore MatchCraft's ad management solutions, which equip your team with tools and analytics to monitor KPIs, analyze ROI, and adjust strategies based on performance data.
Monitoring KPIs within the MatchCraft Platform
MatchCraft's ad management solutions offer businesses the ability to monitor key performance indicators (KPIs) across channels from a single platform. Track metrics such as impressions, clicks, conversions, click-through rates, and engagement rates to spot areas for improvement and make data-driven decisions to best optimize campaigns.
Analyzing ROI for Various Campaigns
MatchCraft's ad management solutions allow you to track and analyze ROI for various campaigns all in one place. By comparing the cost of advertising with the revenue generated, determine which campaigns are delivering the highest returns. This analysis helps you and your clients allocate resources effectively and invest in the most profitable advertising strategies.
Adapting Strategies Based on Performance Data in MatchCraft
MatchCraft offers a key benefit to users: the ability to adjust strategies based on performance data. MatchCraft can automatically make adjustments, such as refining targeting or reallocating budgets based on your campaign performance. It also allows campaign managers to identify opportunities and weaknesses at a single glance, removing the manual labor of sifting through thousands of campaign data.
Leverage MatchCraft's solutions for 2023 Graduation Campaign Success
Take the next step to elevate your clients' graduation season advertising by partnering with MatchCraft. Book a demo with our experts today to get started.